How to Start a Podcast: The Ultimate Guide for 2020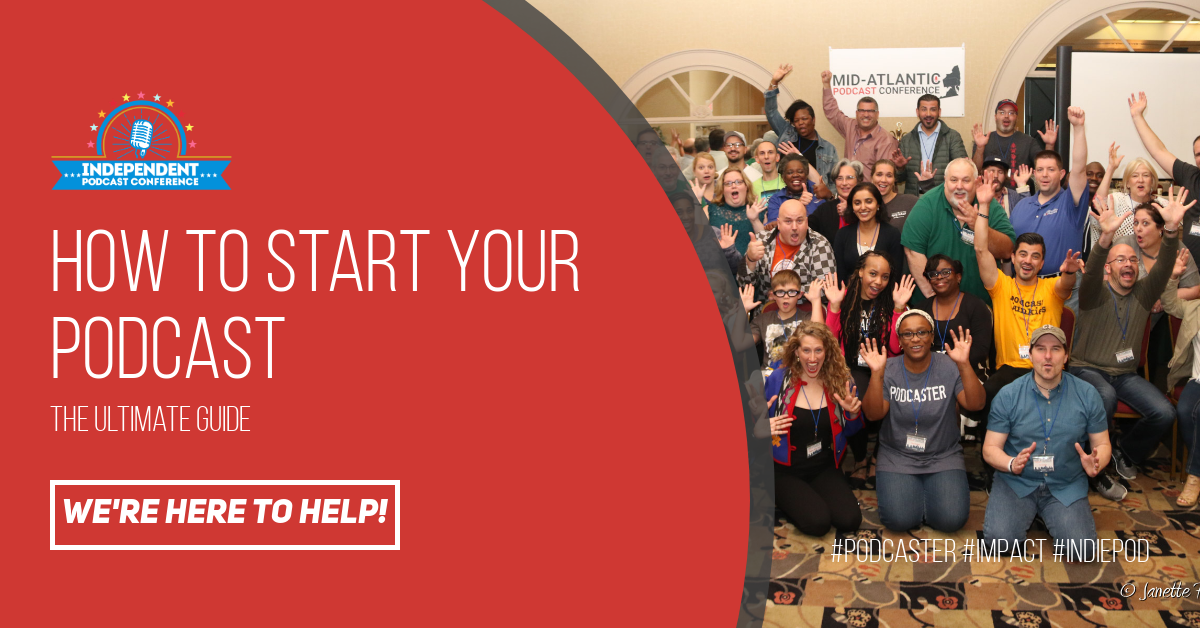 You want to start a podcast?
You came to the right place! We are here to help you jump start your podcast efforts from ground zero all the way to publishing your first episode right here, in this ultimate guide on how to start a podcast! Now, before we get started…
How to start a podcast in 8 steps
Here is the TL;DR (too long; didn't read) of this ultimate guide to podcasting:
Choose your niche
Decide on the structure of your podcast
Create a content plan for your show
Craft a standout name and artwork
Pick your equipment and software
Record your first couple of episodes
Edit and publish your show
Market your podcast to your audience
Allow me to introduce myself…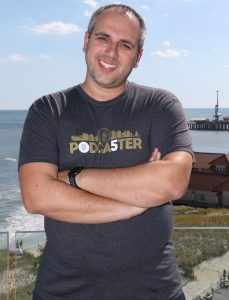 I'm Super Joe Pardo and I have been podcasting for over 5 and a half years. I've built an award-winning platform that includes…
Winning best business podcast of 2017
Winning a business owner award for the business I've built around my podcast
Founding the Independent Podcast Conference (formally Mid-Atlantic Podcast Conference or MAPCON)
Meeting incredible people around the world
Blogging since 1996
Podcasting since 2014
Speaking at the United Nations on the power of podcasting
And the list goes on
It has been an incredible journey for me to be able to share my message of dreaming, life management, and business expertise with the world. I encourage anyone who has a passion for a topic to jump on a mic and start podcasting, especially if you already have a business, blog, or want a great reason to hang out with friends and share your voice, facts, and opinions to the world.
Why should you choose to podcast?
Most podcasts are listened to when the listener is doing something that does not require outside attention which helps secure the ability for the experience to be your voice directly into their ears, usually with headphones, in a car, while mowing the lawn, showering, doing the dishes or even working. In my case listening to podcasts way back in 2005 through my all-night snow plowing sessions.
Podcasting is a powerful marketing tool, people connecting tool, and one of the last true free forms of media. It is your opportunity to create a platform for what you care about most. Your podcast can be a lead generator for new business, do as a hobby about your favorite hobby, an opportunity to connect with incredible people all over the world, practice for speaking on stages, or just having fun with your friends. Podcasting allows you to build authority in the industry or niche that you are speaking on. It allows you to flex your muscles, help others, connect with others and so much more!
Podcasting is what you make of it.

5 Reasons Every Small Business Needs A Podcast by Joel Boggess at MAPCON2
Get Over 100 Hours of Podcasting Resource Videos in the Indie Pod University
Join us at Independent Podcast Conference
How should I structure my podcast?
How to start a podcast? Start with your why…
What are you looking to get out of having a podcast? Do you want to build a community of people interested in the same thing you are? Are you looking to have a great time chatting with your friends about a topic(s) that you love? Are you build more customers for your business? Is building your authority important to you for your business or personal brand? Is having an impact on the world important to you? Will podcasting become a revenue stream for you?
These are all questions to consider when starting to consider the idea that you need to have a podcast. If you ask me, you do need a podcast if you are trying to build authority in a niche or industry. In this how to start a podcast ultimate guide I will use the example of a veterinarian hospital owner, Sally Fox, who wants to start a podcast to help get more clients to her veterinarian hospital business.

Podcast Hall of Famer Dave Jackson on thinking about why you are podcasting and who it is for.
Listen to the Indie Pod Podcast
Join us at Independent Podcast Conference
Don't worry about…
How many listeners and downloads you will have when you start out podcasting. How much money you are going to make out of the gate. Your equipment doesn't need to be the best to get your message out into the world (Apple Earpods are good enough to start, Samantha Riley makes six-figures with her show using them). When you will be able to quit your day job or even your own business to focus on a podcast exclusively. Very few people have and will ever be able to accomplish that. Those that have done that, have all focused on two aspects of podcasting first and foremost.
How to get good at podcasting.

Because you will suck at the beginning of your podcasting journey. The only way to get better is practice!

How to get their message out of the masses.

Something that many podcasters seem to forget that you need to always be marketing to gain as many listeners as possible. So that they even have a chance to become fans, let alone Super Fans.
When I got started with podcasting, I was doing as many interviews with as many people as I could to get my reps in so I could get better on my mic and find my voice. Getting comfortable on the mic is going to take lots of practice. Watch the interview below where I sat down with Samantha Riley about putting the tech aside so you can focus on making great content.

Samantha Riley talking about how podcast equipment should not stop you from creating a great show.
Listen to the Indie Pod Podcast
Join us at Independent Podcast Conference
Dealing with imposter syndrome as a podcaster.
Don't let this head-trash get in the way of you creating great content for your listeners. Imposter syndrome is very real and can either creep in overtime or all at once depending on your confidence in the content you are creating. By following the How to Start a Podcast Ultimate Guide you will be able to set yourself up for success. Watch the interview below I did with Benjamin Mullen on the overcoming imposter syndrome.

Benjamin Mullen on how to deal with imposter syndrome when podcasting.
Listen to the Indie Pod Podcast
Join us at Independent Podcast Conference
What is the message your podcast is promoting?
Before we get to the technical end of podcasting we need to start with the basics. We need to get you thinking about what is…
The message for your podcast? What is it that makes you want to jump on the mic and start blabbing (#RIPBlab) on your podcast?
Most important to you?
A topic that you could talk about for days, weeks, months, and hopefully years on end?
A topic that makes you get excited no matter how tired you are and want to go home but will sit and chat with someone hours on end well after you should have gone home or gone to bed already.
Important to your audience to learn about and keep coming back.
An entertaining way to keep your listeners engaged in listening and continue to keep coming back.
Let your podcasting personality shine through!
There may be several podcasts that are talking about the same subject matter as your podcast, but it is your personality, quirks and unique experiences that create a great podcast! People that listen to your show will turn into raving fans because of you not because you have the best audio quality or equipment. You can learn more about finding your unique podcasting voice by watching Harry Duran below.

The Importance of Finding Your Unique Voice by Harry Duran at MAPCON4
Get Over 100 Hours of Podcasting Resource Videos in the Indie Pod University
Join us at Independent Podcast Conference
A little backstory…
Years before I started the Dreamers Podcast I was told that I should start a Disney World podcast because I absolutely love it and could talk about it for hours in conversation. At the time though I felt since I did not live down in Orlando, Florida it would be hard for me to be able to stay on top of the getting new topics to talk about and that I would get bored with the show very quickly and podfade (if you are podfading or want to know more about how to survive your show, you should check out our ICON family members Kyle Bondo and Tim Brien's show PodWrecked).

Kyle Bondo of GagglePod talks about how to avoid podfading.
Listen to the Indie Pod Podcast
Join us at Independent Podcast Conference
When I came up with the idea for Dreamers Podcast I was on a plane, heading to Disney World (of course) and the conversation came up about podcasts that are interview-based instead of roundtable or solo discussion shows. That's when I decided to form my own show around interviewing people who are following their dreams and passions. To me, this meant I could never get bored with the show because I would always be able to find someone new to be able to interview that were doing great things in the world. When the plane landed, I registered the domain name, Twitter handle, and Facebook page. Two weeks later I had my first episode out and was off and running! It was three and a half years later that I decided to change the name to Business with Super Joe Pardo, but after two years with that name I have decided to bring back to Dreamers Podcast.
Why you need to be niching your podcast down.
Remember that there is only one rule in podcasting: THERE ARE NO RULES! and you will find that out as you move through your podcasting journey. It all starts with figuring out what you want your podcast message to be about.
The more specific you can get with your message the more likely you are to capture an audience that will feel more passionate about the topic you are speaking about. Let's run through an example below that will help work on getting more specific with what you want your podcast to be about. In this example, our vet. Sally wants to start a podcast to bring more clients to her veterinary hospital. She starts thinking about what topics would make the most sense to help position her hospital and services to be experts and always keep her hospital at the forefront of the listeners' minds.
Let us run through an example of niching your podcast
Animals (Very broad)

Veterinary Practice (still pretty broad)

Pets (can niche more)

Dogs (can niche more)

Dog Care (Plenty of narrow topics to talk about) or Puppy Care
By picking a narrower topic it enables potential listeners to figure out if your show is for them. We will dive into the other ways to grab a listener's attention deeper into this guide with picking a perfect name and cover artwork.
Why go with Dog Care instead of Pet Care in general? The reason being is if most of your clients are already dog owners you will want to be able to market to them both your services and possibly outside services. By providing your clients with a resource that keeps you at the forefront of their mind with your podcast.
Remember "there are riches in the niches"!
Riches don't have to just mean money. 😉

Dr. Tyson Franklin's Talk From MAPCON5, "There's Riches In Niches"
Get Over 100 Hours of Podcasting Resource Videos in the Indie Pod University
Join us at Independent Podcast Conference
Once you have figured out what niche you want to dive deep into with your podcast you may want to do a few searches in Google, Apple Podcasts and other platforms to find out if you have any other shows in the space you are looking to create in. Don't see these other shows as competition! See them as an opportunity to reach out, connect and possibly guests on each other's shows. Guesting on each other's podcasts will help bring each of your audiences over to the other's platform and possibly creating even more of an audience for both parties!
Who is supposed to listen to your podcast?
Sometimes it is easy to get caught up in making a show that you would love to listen to. Which is great if you are engineering the podcast to attract more people like yourself to your platform. If you are trying to craft your show to attract more clients and business then you need to be thinking about the following.
Age
Gender
Where they live
When they listen to podcasts
Occupation
Go as deep as you can by identifying who your avatar is and it may be helpful to you to give them a name. This will help you figure out where they live online (which social media platform) and how you can best market the podcast to them.
How to pick your podcast show structure
Now that you have your topic that you want to focus your show around, in this example, it will be Dog Care to help Sally Fox bring in more clients to her veterinary practice. It is time to put together the show's structure. Remember that there are no rules to podcasting and you don't have to abide by anyone else's example of what a podcast should sound, feel or connect with its audience like.
Things to consider for your show structure:
Monologues
Round table discussion with multiple hosts
Guest interviews
Incorporating different segments
There is a lot to break down here so I will do my best to break down each of them below.

Put Down Your Microphone and Plan Your Show by Kyle Bondo at MAPCON4
Get Over 100 Hours of Podcasting Resource Videos in the Indie Pod University
Join us at Independent Podcast Conference
How to podcast with monologues
Doing solo episodes can be scary. I know when I was just getting started the last thing I wanted to do was record solo episodes. In fact, it took me 78 episodes before I felt comfortable enough to speak solo on an episode of my show Dreamers Podcast. (You can really hear how nervous my voice is in this episode.)
You will need to work on work on getting comfortable speaking on a mic, to yourself in an empty room. Pretending like you are talking to one person is the best advice I can give to get more relaxed with solo episodes. Making sure that you have your content laid out in an easy to read format is very helpful for being able to jump from point to point.
One other thing that can be difficult about this show structure is that in the beginning, it relies on you to craft them. Read more on that topic below.
The great thing about monologues is that the tech to record these types of episodes can be as basic as using your cell phone to record into. I will get more into the tech later on in this guide for all different styles of recording.
How to podcast with round table discussion with multiple hosts
Having two or more people on your show can help bring more insights and perspectives on a topic. If you have more than one person shouldering the responsibilities for the podcast it enables you to amplify the message that you are putting out into the world. Plus by having more than just yourself you will be able to have additional people helping produce topics for the show. And most importantly, having other voices on the show can help keep your audience engaged in the conversation and back and forth banter for longer.
How to podcast with guest interviews

The Art of the Interview by Michael O'Neal at MAPCON2
Get Over 100 Hours of Podcasting Resource Videos in the Indie Pod University
Join us at Independent Podcast Conference
Bringing on guests to your show can be a treat for both you and your listening audience! It gives outside perspective into topics that you as the host of the show may not have which leads to education for both you and the audience. It is a great way for you as the host of the show to connect with other people in your industry or niche and establish relationships that can last a lifetime with great people from around the world. In many cases the people you wind up interviewing would have no reason to connect with you otherwise. There are lots of ways to go about getting guests on your show, from emailing to tweeting, to DMing or just picking up the phone and calling them.
Don't get discouraged if you get denied or ignored by potential guests. The more niched your podcast is the more likely you are able to get yourself specific guests that are looking to be a part of the show because of the connection they will feel with the topic.
I wrote a very popular article about how you can charge guests for being interviewed on your show that you may want to check out if that idea interests you.

Eric Hunley's Talk From MAPCON5, "Interview Research: A Wise Investment"
Get Over 100 Hours of Podcasting Resource Videos in the Indie Pod University
Join us at Independent Podcast Conference
Podcasting and asking for Q&A
Asking for audience interaction, like sending in questions can be a long hard road. But if you keep asking for them throughout episodes then eventually you will start to see questions trickle in. In the meantime, you can either make up common questions to answer or do some Google searching to find what kinds of questions are being answered on the internet.
Q&A can either be a segment on your show or it can be an entire episode onto itself. It just depends on how many questions you are getting routinely to be able to dedicate an entire episode to Q&A.
How to incorporate different segments into your podcast
There are many shows out there that incorporate a blend of the above types into one podcast. Remember, there are no rules and you can create your podcast the way you see fit for your audience.
Don't be afraid to experiment!
Picking out different podcast show topics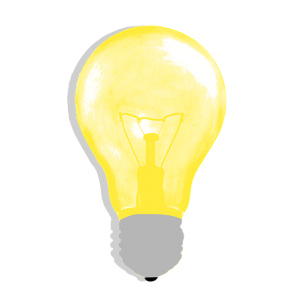 Coming up with show topics for your podcast should be fairly easy if you picked a niche that you are well versed in. Continuing with our example of Sally Fox and her veterinarian hospital business picking dog care for her niche. I can list a couple of show topic examples. Remember to always try to niche even further down for potential listeners to have the easiest path to saying "yes" or "no" when it comes to clicking the play button.
Bathing (niche further)

soap
indoors vs outdoors
tips for bathing big dogs
tips for bathing small dogs

Food

hard vs soft
table food
chocolate

Health

Exercising
Medical Conditions
Activities
Dog-Friendly Places and Events
All of these topics can easily be tweaked into doing a grouping of episodes geared towards puppies specifically.
You should be looking to be able to write out a list of show topics (20-30) at least. This way you will have a runway of topics and create time for yourself to create more topics. Obviously the more often you plan to release episodes of your podcast the more topics you will need to create.
How to craft your podcast story

One of the best ways to grab your audience's attention and hold it is to improve your storytelling game. Learning how to tell a story can make or break whether people will stay tuned into your podcast or if they will ever come back again to listen. Do some research on the Narrative Arc about how you can structure your stories to have the most impact on your podcasting audience. Check out this powerful talk by Stephanie Y Cole that was given at MAPCON5.

Stephanie Y. Cole's Talk From MAPCON5, "The Power of Storytelling"
Get Over 100 Hours of Podcasting Resource Videos in the Indie Pod University
Join us at Independent Podcast Conference
How to pick a podcast release schedule
While we are on the topic of releasing episodes, you need to think about how often you are going to release new content:
Daily
Five a week
Three a week
Twice a week
Once a week
Every two weeks
Once per month
Once a quarter
Any longer than once a quarter and it will be next to impossible to build a following on. You will need to take a good look at how much time you have to create each episode. When you are first getting started you need to make sure you aren't going to get frustrated and burn out quickly. There are so many factors in creating great content, not just a quantity of content. You will also want to take into consideration what you think your podcast listening audience will respond well to.
When I was podcasting early on I moved to five days a week and it turned out that my audience could not keep up and started to lag behind and started to lose interest in keeping up with the release schedule.
Generally, I would recommend starting with a once a week format and try to build up a backlog of episodes (if your podcast topic and structure allows for it).

3 Secret Strategies For Releasing Content Consistently by Jennifer Covington at MAPCON4
Get Over 100 Hours of Podcasting Resource Videos in the Indie Pod University
Join us at Independent Podcast Conference
How long should a podcast show length be?
Figuring out your podcast show length is always a tricky one to figure out when you are just getting started, especially if you don't have a listening audience to gather feedback from yet. The golden rule here is there is no such thing as too long, just too boring. Creating content that is engaging for longer than 30 minutes can start to be tricky. Especially if you are are doing the podcast show solo.
When it comes to interviewing shows, I generally allow for 30 minutes per guest, but I have episodes going up to two and a half hours long. It all depends on the guest (authors are generally the longest) and how you are vibing with them.
One thing you can do is craft your first episode with a topic, guest, etc and record it! Then you can see how long the episode comes out, edit it (we will discuss that further down below), and you'll start to have a good idea of how long your show can be engaging for.
And always remember that it is YOUR show. It can be as long as you feel the episode is engaging. Try not to hard limit yourself for the sake of an arbitrary time limit.
How should I name my podcast?
Naming your podcast can seem like a daunting task but I would stress to you to NOT OVERTHINK IT! By putting in the work you did above in picking your niche and having an idea of your show topics it should give you a pretty clear idea of some potential names. You've probably already got some names in mind that you have adapted to fit your niche. Let's run through some potential names for the podcast example above.
Dog Care
Dog Brain
Dogs First
The Dogs Academy
Time Out with Sally Fox
Dogs Save The World
Planet Dogs
Once you have narrowed down a few names you should start Googling the names to see what comes up. I would also check in your favorite podcasting app's search to see what comes up. You don't want to take a name that is already coming up in search, but if you find a podcast using a name and it has clearly podfaded (couple episodes from over 6-12+ months ago) it may be ok to take and use the name. Apple has been doing a great job of recently purging their podcast library of shows that are no longer being hosted.
Decide if you want to have a clean URL going directly to your podcast. My suggestion would be that you do so as an example if we went with Dogs Save The World, even if Sally plans to post her podcast episodes directly to a blog on her vet site. Having www.dogssavetheworld.com makes it easier for your listeners to reach the show right on her site. Rather than going to her business webpage and then having to navigate around. Domain names can be had and forwarded to a specific webpage for very cheap.
Changing the name of your podcast is definitely within the realm of possibility after you have had it for a while. This is a journey and you can rewrite the story as many times as you need to dial in perfection.
Remember to get started sooner rather than later!

Creativity and Courage by Dave Jackson at MAPCON1
Get Over 100 Hours of Podcasting Resource Videos in the Indie Pod University
Join us at Independent Podcast Conference
How to get podcast cover artwork
Having eye-catching artwork can help you potentially capture more listeners. You want to make sure that your title is big enough in the cover artwork that it can be easily read on a phone screen in the podcasting apps. Creating podcast artwork is not for everyone as it can take a lot of time, patience and effort to do so. But if you are just getting started I would look at using a service such as fiverr, upwork, 99designs or one of the many other sites that allow you to hire someone to make great looking podcast artwork.
If you want to go the free route, you can use tools like canva or figma to make your own artwork for free.
How to pick podcast intro and outro music for your podcast
Having intro and outro music in your podcast will help set the tone and mood of the podcast. Picking music can be a fun process, but don't think (even for a second) that you can use copyrighted music. You can buy licenses for great music from many different places on the internet. I use Epidemic Sound and Audio Jungle to gather music for my podcast and other works. It is important to find music that isn't overly used so you can make it part of your sound signature.
How long should you let the music play? Make sure that it is not a huge percentage of your podcast. If your show is 20 minutes long total, then don't have a 3-minute musical introduction. Generally, you want to make your intro music as short as possible. Keep in mind that many listeners will binge your show and hearing the same music over and over for 15-30-60-90 seconds would get quite old, fast.
Listeners are usually looking to get into the content and if you are trying to capture new listeners having a long drawn out introduction is not helping your case of keeping the listener's attention.

Using Music In Podcasts by Douglas Reed at MAPCON4
Get Over 100 Hours of Podcasting Resource Videos in the Indie Pod University
Join us at Independent Podcast Conference
How long is your podcast intro and outro music?
My podcast's introduction music has gone from 30 seconds with an introduction read by my good friend Al Kessel when I first got started down to a piece of 10-second introduction music that starts with a bang and tails off within 10 seconds as I'm starting up the show. You hear my voice just after the first note.
It's really up to you and, again, don't be afraid to make changes as you go along.
What podcasting tech do I need?
Which podcasting microphone should be your first mic?
For the sake of this being your first time podcasting and possibly creating audio, in general, I am going to make this as simple as possible with just 2 choices.
Apple Earpods
These Apple Earpods are cheap and if you have owned an iPhone you have a pair laying around. These are great if you are recording straight into your computer or your phone. They help isolate the sound pretty well and as long as you don't have it rubbing up against your shirt it will sound pretty good.
Audio-Technica ATR2100 USB Microphone
Many podcasters are happy to recommend this microphone. Not only does it sound great, but it is easy to use by having a USB port built right into the microphone as well as a headphone jack to easily monitor your own voice at the same time. The Audio-Technica ATR2100 also includes an XLR jack so that later down the line if you decide to add a mixer to your setup you can still use this great microphone!
Don't forget the pop filter. Buy one and use it. It will stop the popping sound you make when you say words with a P.

Home Recording Studios A-Z by David O'Steele at MAPCON3
Get Over 100 Hours of Podcasting Resource Videos in the Indie Pod University
Join us at Independent Podcast Conference
Which podcast recording software to use
Recording a solo podcast
Using either of the two microphones listed above you can plug them right into your computer and download Audacity for free. It is powerful audio recording software that has been around since mid-2000. It is quite simple to use and I will go into detail further down in the How to Start a Podcast Ultimate Guide.
Recording a podcast with others
Record Your Podcast Locally
In the future, I will put together a more advanced podcasting guide to go into how to record with multiple people in one location. Until then, my best suggestion would be to pick up a couple of different USB mics because computers have trouble with more than one of the same USB mic installed. Or you could just use a phone to record the podcast episodes without any mic plugged in. Just make sure if you are going to use your phone to be somewhere fairly quiet to make sure that the sound is as clean and pleasant to listen to as possible.
When recording solo, you can use Audacity for free to record your voice right into your computer and then edit the waveform. Read further down in this guide to learn how to edit your podcast recording.
Record Over The Internet For Your Podcast
If you are looking for the easiest way to record interviews or roundtable discussion I still suggest using Skype which now has built-in call recording. Many people have moved onto using Zoom and other services, but if you are just getting started using Skype is free for recording. There is other software you can purchase to do the recording on Skype, but you are just getting started so why not go with what works and is free?
How To Record With Skype
To start recording a Skype call, click or tap the + button and then hit Start recording.
Video call recordings include everyone's video along with any screens shared during the call. Recordings are saved to the cloud and show up on your chat conversation and saved for 30 days.
How To Save Skype recordings
You'll want to save it locally.
On a computer, open the recording, click the triple-dot button in the top right and select Save to Downloads. You can also right-click on the recording in your chat and then click Save to Downloads.
Learn More From Skype's Help Section

Recording Remotely by Mathew Passy at MAPCON3
Get Over 100 Hours of Podcasting Resource Videos in the Indie Pod University
Join us at Independent Podcast Conference
Other ways to record over the internet for your podcast
I personally have used Streamyard, ECAMM Call Recorder (Skype Add-On, MAC Only), Amoloto, MP3 Skype Recorder (Both Are Skype Add-On, Windows Only), Zoom, and SquadCast. There are plenty more options when it comes to recording your calls with guests and co-hosts. If you are just getting started I still think Skype is one of our best bets for simplicity's sake.

Mastering The Interview with Powerful Techniques and Storytelling Tips by Emmy and Murrow Award-Winning Bofta Yimam at MAPCON5
Get Over 100 Hours of Podcasting Resource Videos in the Indie Pod University
Join us at Independent Podcast Conference
I got my podcast recorded now what do I do with it?
How to edit your podcast with Audacity
Audacity is totally free and works on Windows, Mac, and Linux. While it is pretty simple to use, there are some great features in there to grow into as you get more comfortable editing. When you are first getting started I recommend going through and trying to remove large gaps and parts of the recording that don't make sense.
Watch the video below to get a better understanding of how to use Audacity to make these types of edits. The video will also show you how to export your audio with ID3 Tags.
How to get your MP3 onto the internet as a podcast
There are a lot of ways and services out there to get your podcast onto the internet. Some hosting companies offer ways for you to upload right to them and go out to RSS feed providers such as Apple Podcasts, Google Podcasts, Spotify and many more. Later in the how to start a podcast ultimate guide I will show you how to submit your shows to these podcast directories.
How to pick a Podcast Host
There are many different podcast hosts out there and they all have their different pros and cons. You may be inclined to pick a free hosting platform but you definitely want to make sure you read their terms before you start hosting your podcast with them. Make sure you pick a host that has been around for a good long while and has plenty of reviews.
Each podcast host will have their own way of handling your files, getting them up into your RSS feed and how to get it up on your website. Personally I use a combination of self-hosted files on my website and Blubrry's free WordPress plugin Powerpress. If you are interested in learning more about this method (a bit more complicated than using these host's hosting solutions) I may write a guide in the future.
Should I worry about my podcast stats?
Podcasting stats are important because they enable you to get an in-depth look at what is working for you when it comes to getting people to click the play button. Some hosting options will show you exactly how long podcasters are listening to your show and where the drop off rate increases. This way you can figure out what needs to change and tweak in the future about your podcast.
One thing you will want to check is if the host you are going to go with is IAB Compliant. You can check an updated podcast host list here. This way you are ensured that your podcast downloads are the most accurate they can be.
Don't sweat your numbers, you'll most likely be starting your show to crickets. That is why you need to keep reading on in this How to Start a Podcast ultimate guide in order to get some great ideas on how to start marketing your podcast out of the gate.

What's Hurting Your Podcast with Mathew Passy
Get Over 100 Hours of Podcasting Resource Videos in the Indie Pod University
Join us at Independent Podcast Conference
How to Submit Your Podcast
1. HOW TO SUBMIT YOUR PODCAST TO APPLE PODCASTS / ITUNES
iTunes is one of (if not the) most popular podcast apps. In March 2018, Apple Podcasts passed 50 billion all-time podcast downloads and over 550,000 shows.
Here's how to get your podcast uploaded:
1. First, make sure you have an active Apple ID to submit your podcast.
2. Sign in to iTunes Connect.
3. Click on the top-left area of the podcast dashboard and enter your RSS feed into the text box.
4. Click submit and wait for the approval.
2. HOW TO SUBMIT YOUR PODCAST TO GOOGLE PODCASTS / PLAY
Google Play is another one of the most popular apps, with over 1 billion monthly active users.
Here's how to submit your podcast to Google Play:
1. First, make sure you have an active Google account and go to Podcasts in Google Play Music.
2. Click the Publish button, login to your Google account, and accept their terms of service.
3. Enter the URL for your RSS feed.
4. Click publish and wait for the approval.
3. HOW TO SUBMIT YOUR PODCAST TO TUNEIN
TuneIn is a growing site with over 75 million listeners and over 120,000 live radio streams.
1. Fill out the TuneIn contact form and add all of your podcast information.
2. Click submit and wait for the approval.
4. HOW TO SUBMIT YOUR PODCAST TO STITCHER
Stitcher is an on-demand radio service that is focused on informational news broadcasts and podcasts.
Here's how to submit your podcast to Stitcher:
1. Apply on their content provider page and enter your information.
2. Once logged in and approved, add your new show.
3. Add your podcast's RSS feed and click submit.
4. Wait to get approved.
5. HOW TO SUBMIT YOUR PODCAST TO SPOTIFY
Spotify is quickly becoming one of the largest podcast sites, boasting an impressive 191 million active listeners and 87 million paid subscribers.
Spotify released its beta program Spotify for Podcasters. Log in to your Spotify account and submit your RSS feed.
How do I grow my podcast audience?
Now you got your podcast RSS feed set up with your host, your episodes are going live to the internet, you have them up on your own website, and… crickets. You can not rely on the places people go to get their podcasts to make you findable.
It is critical to remember that you need to constantly be putting your podcast in front of people to remind them to go and listen to the work you are putting in. If you did your work properly with this How to Start a Podcast Ultimate Guide above in making sure you have a target audience that you are looking to hit then this part should be a lot easier.
Knowing who your audience (your avatar) is, enables you to start brainstorming where to go to find those people who will resonate with your show.

5 Ways to Grow Your Podcast Audience by Justin Schenck at MAPCON5
Get Over 100 Hours of Podcasting Resource Videos in the Indie Pod University
Join us at Independent Podcast Conference
How to pick which social media platform to promote your podcast on.
Not all social media platforms are created equally when it comes to the user base each one has. The demographics are quite different for each one. There are some great articles out there to help you figure out which platform your potential listeners are on.
Should you register for all social media platforms? The answer is yes! But the better question is which one will you promote on. It is generally a good idea to set up an account on every social media platform to secure your name for the future. I would only promote the platforms you will actually be posting on. It's not a good idea to promote platforms you do not post to, it makes it look like you don't care.

Three Reasons Why You And Your Podcast Needs LinkedIn Now More Than Ever by Karen Yankovich at MAPCON5
Get Over 100 Hours of Podcasting Resource Videos in the Indie Pod University
Join us at Independent Podcast Conference
How do I monetize my podcast?
Since you are just getting started with your podcast it probably is too early to think about monetizing your podcast unless you already have a built-in audience for your show. I will be diving deeper into specific ways for you to monetize your podcast in the future, but in the meantime, you can watch Tom Tate's talk on monetizing your podcast.

How to Monetize Your Podcast without Selling Your Soul by Tom Tate at MAPCON2
Get Over 100 Hours of Podcasting Resource Videos in the Indie Pod University
Join us at Independent Podcast Conference
How do I get sponsors for my podcast?
Before you can get sponsors you need to have an audience for your sponsors to tap into and gain sales from. Below is an excellent talk by ICON family member Jessica Kupferman of She Podcasts talking about the ups and downs of obtaining and keeping sponsors for your podcast.

SPONSORS by Jessica Kupferman at MAPCON2
Get Over 100 Hours of Podcasting Resource Videos in the Indie Pod University
Join us at Independent Podcast Conference
What else should I think about when starting a podcast?
Well, at this point I would say if you haven't started your podcast yet you need to go get started! I put out a call out to our Facebook community for advice to put into the how to start a podcast guide, asking them: "What's one thing you wish you knew when you started podcasting?"
Cyndi Briggs

What Kyle said… and I think people want to start a podcast with a friend, just talking about stuff, being witty and etc. I think what most people don't understand is how HARD it is to be funny consistently… people who practice comedy have worked hard to get good at it. Two people talking about nothing in particular isn't all that interesting. There needs to be a focus and a theme.
Jenna Spinelle

The importance of having a launch plan. You only get one chance to launch a new show.
Bob Abbott

That you should not start a podcast with the focus on monetization, subscriber numbers, or listener metrics. Start a podcast because you're passionate about the topic and want to share your passion. The more passion you have, the more successful your podcast will be.
Scott Doucet


Thanks to working with my clientele, I've been able to find the exact sweet spot to where a podcast is supposed to fit in a content marketing/sales process, and I truly wish I had known that before I embarked on the journey.

We monetized quickly, but we could have done something far more grandiose and impressive if we had known how.
Emily Peck Prokop

Do not get caught up in the comparison game. It will strip podcasting of its joy for you. Sure, look to your "competition" for inspiration, but if you're comparing followers, listeners, or general success, you're taking away time you could be spending to make your show better.
Maxwell Ivey Jr.


You have to be you; Several podcasting experts suggested that my singing on the intro and outro of my show was a potential legal issue. They told me that I really should stop doing it. More than one coach suggested that my singing would confuse new listeners. So, I decided to stop singing. But then past guests told me how my singing was memorable. They said it set the mood in a way that no pre-recorded audio could do. And of course it set me apart from other hosts. I was happy to hear this. The singing helped me get comfortable and get off to a good start with my recordings. I felt put upon by people telling me I was doing it wrong. I changed my mind and went back to singing on my show.

So far, there haven't been any repercussions of this decision. At some point in the future there may be. But I have to be me. This also means reaching out to guests that I know or want to know. As well as asking question that I personally want to know the answers to. And sometimes asking a guest for suggestions to solve my own problems. My theme song is the River, and just like a river I'm always changing twisting turning and growing. And that's who I am on the air. Hope this is what you had in mind Joe. Thanks, Max
Cyndi Briggs

For produced podcasts, don't draw attention to your production decisions (e.g., music or sound effects). Keep it subtle and surprising.
Larry Roberts

 

I wish I had something to guide me through the development process. Sure, there were and are articles and videos on gear and benefits, but not so much about how to PLAN for success. Since then, I've taken a previous lesson I learned and tweaked it for podcasting…I call it the 7 P's of Podcasting Success – Proper Previous Planning Prevents Poor Podcast Performance!!
This video below is of a panel that was held at MAPCON2 (2016) with 4 long-time podcasters to help inspire you to get started.

Podcasting Q&A Pane featuring Dave Jackson, Jeffrey Bradbury, Anthony Minaya and moderated by Rob Greenlee at MAPCON2
Purchase the complete MAPCON 1 – 4 Virtual Tickets in one package
Join us at Independent Podcast Conference
How can I connect with other podcasters on this journey?
Come join our family at the next Independent Podcast Conference where you will get to meet other Indie Podcasters from all over the world. Check out what makes our conference so special.
Join us at Independent Podcast Conference

Our Facebook Group to get daily interactions with other amazing podcasters from around the world.
Join Today
Let's wrap this guide up
I hope that this How to Start a Podcast Ultimate Guide has been helpful in jumpstarting your podcasting journey. If you have any questions, suggestions or comments for the guide please feel free to drop them in the comments below or email me at [email protected].
I look forwarding to seeing what you go forth and create with your newfound knowledge and empowerment. Remember, there are no rules when it comes to podcasting so go out and change the world with your voice!