Podcasters: You Are Not Alone
Your podcasting journey is written by you, but there is an incredibly supportive community of podcasters that will stand behind you.
Meet The Indie Pod Community
The original community was founded on Facebook way back in December 2014 from New Jersey. From humble beginnings, it has grown into an active community that grows every single day! Countless friendships, business joint ventures, and clients have been made inside this incredibly supportive and unique community of podcasters. Inside the community, you will find answers to your podcasting questions, support to growing your podcast audience, and some of the friendliest people you will find on the planet.
Want to join our free Facebook community for independent podcasters?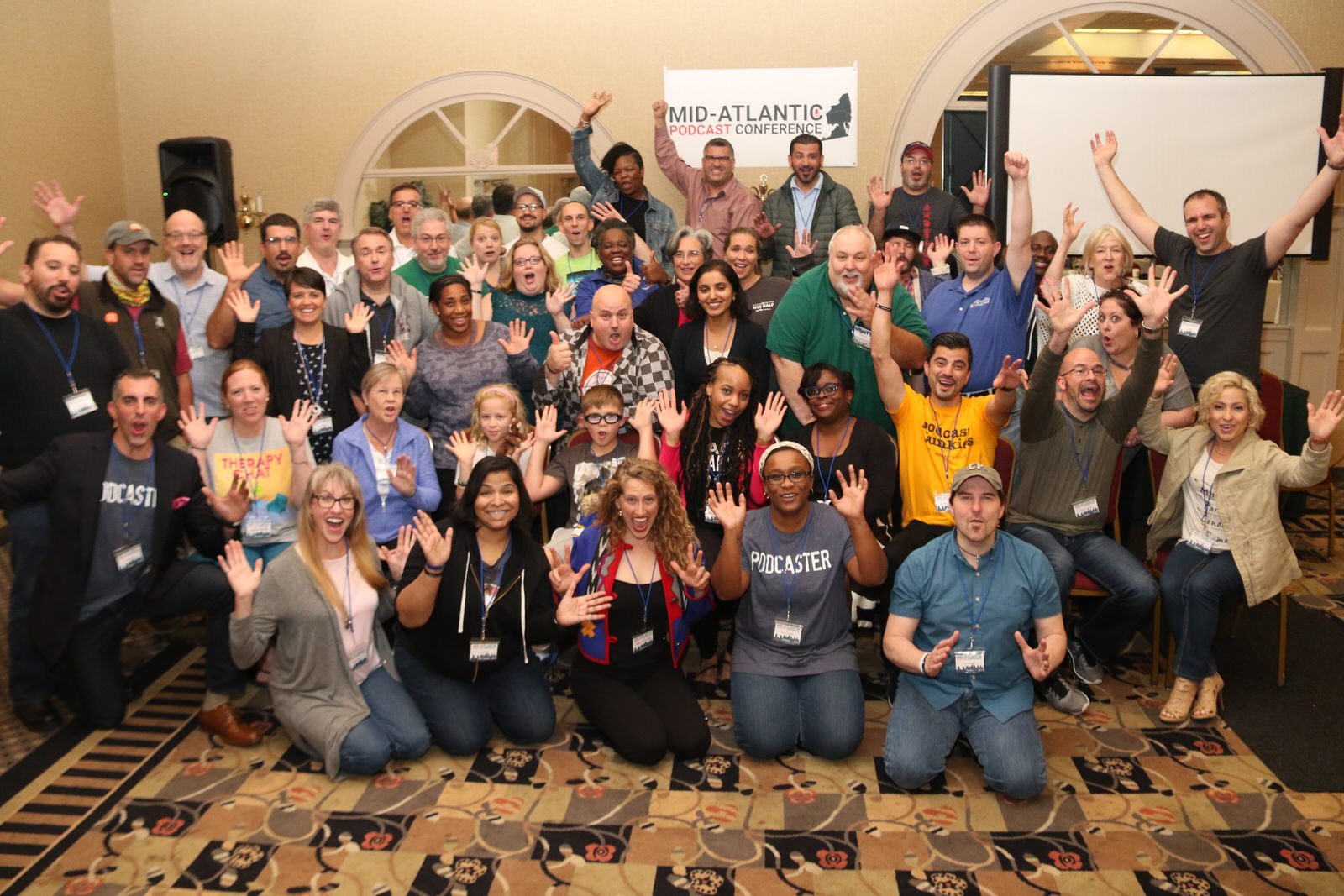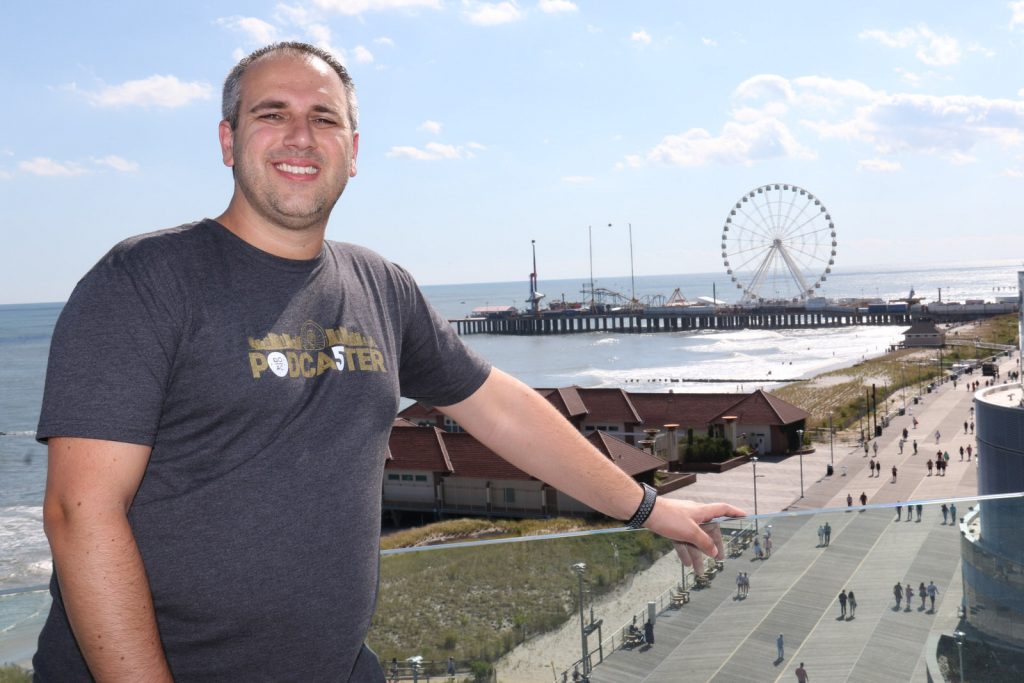 Meet The Founder of Indie Pod Community
Super Joe Pardo, a New Jersey-based business coach. He coaches entrepreneurs and consults to multi-million dollar businesses all over the world helping them with their team, offer, and process to produce growth. Joe has always believed that society starts with you, and that to change society you must first change how you think.
Starting his podcasting journey in early-2014, Joe decided to leave his family's $100 million business and pursue his dreams of owning his own business. The Super Joe Pardo Show was founded to build a platform of helping entrepreneurs and business owners pursue building their business for their lifestyle.
By 2020, Super Joe is an award-winning podcaster, business owner, best-selling author, and has spoken all over the country to and even at the United Nations in 2016.
WHAT IS INDEPENDENT PODCAST CONFERENCE (ICON)?
ICON originally started out as Mid-Atlantic Podcast started (December 2014 from New Jersey) as a Facebook group for podcasters who live in the Mid-Atlantic States (North Carolina, Virginia, Delaware, Pennsylvania, New Jersey, New York, Maryland, and Connecticut). The idea was to bring podcasters together for meet ups, Google Hangouts and eventually grow into conferences. After seeing the interest to have a podcast (exclusive) conference in the northeast, Joe Pardo jumped on the opportunity to make it happen.
Independent Podcast Conference (ICON) is an extension of Super Joe Pardo's passion to host amazing events with great people!
What Makes
Independent Podcast Conference
So Special?
What Are Others Saying
About Indie Pod Con?
Thanks to Joe Pardo again for booting me in the butt back in 2019 to start live streaming our Pillars of Franchising video. Today, we started talks with a huge office supply company about how they could support a North American expansion of our Million Dollar Franchisee Mentor program, came to an initial understanding with a top 3 franchising organization on their certifying our mentor program, and signed my 4th weekly vodcast to produce.

If Joe doesn't sign up to be on the show in 2019 then today doesn't happen...so in my best Chicago drawl I will say "Super Joe Pardo freaking ROCKS!"

Hi Joe, I joined the Indie Podcasters Facebook group a couple of months ago, and I just wanted to say thank you for what you do with this group. I've been watching the various training on and off as I can, and it seems that you've really created an amazing community of genuine people who support each other. I'm excited to be dipping my toe into it and hopefully I'll make it to an "in life" conference one of these years, or be able to join one of your masterminds. I really enjoy podcasting so I assume this is just the start of my journey with it. Thank you again for your help along the way.

So many people I have met through the ICON family. I know I would not be where I am with my podcasting efforts without Super Joe and the group he has built.

The networking, the people and the relationships that I built here I can imagine will last for years. I was thrilled to be there, and be in this awesome environment that Joe has put together.

Good morning Joe,

I hope that you are taking a few days of well-deserved rest after leading such an AMAZING event!

Thank you so much.  The location was stellar, and the attendees were warm, engaging and generous with sharing their knowledge to the MAPCON folk. 

To put it simply:  It was an AMAZING experience, and I am looking forward to next year!

Joe, I truly believe that the best is yet to come for your vision, and I am excited to have been a part of the journey.  Thanks so much and I'll be spreading the word!

These are the types of podcasting events that I enjoy. They are smaller, easier to connect with other podcasters, and the content is a little more 'packed and ready' than the 'buy my product' conferences.

Thank you again so much for giving me the opportunity to cross a long-awaited dream off my #PodcastingBucketList. I plan on practicing a lot more because one day...I'm going to be a podcast keynote speaker somewhere (yep, just added three more items to my 2015 Podcast Bucket List). :-)

Thank you for putting on such an awesome event.  I loved being there and meeting all of those great people.  I am already looking forward to next year's and hopefully getting together with you and some of the other participants in the meantime.

Had a great time! It was intimate in a way that gave me plenty of time and opportunity to meet a bunch of great people. Also loved the speakers.

Hi Joe! I wanted to take a moment to personally thank you for all that you do. Attending MAPCON was exactly what I needed to get back on track. Thank you again!!