Dealing with Imposter Syndrome and Other Podcaster Questions with Bejamin Mullen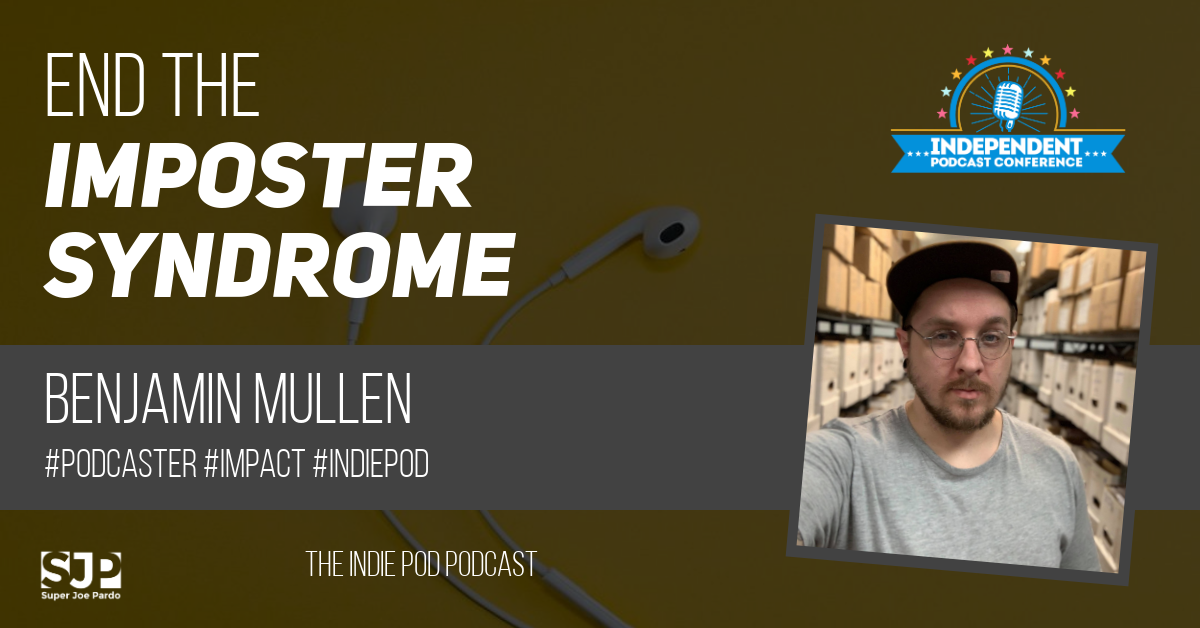 Bejamin Mullen and Super Joe Pardo sit down this week on a Mischief Night edition of the Indie Pod Podcast to answer your podcasting questions.
In this episode we answered the following:
Josh Anderson
How do you get over the initial fear of creating a potentially BAD podcast? And how do you create something wholly unique/original/something that the market isn't saturated with?
Rafael Collazo
Tech advice for doing remote podcast for audiences. Best tech setup to amplify while recording. Doing more live shows
and more!
Connect with Benjamin Mullen
Talked about in this episode:
Want to monetize your podcast? Sam and I are putting on a free webinar, tonight at 8 PM EST! Learn More
Come hang out with us in Philly on November 17th 12-3PM! RSVP Spots Are Limited
Join our facebook group: IndiePodCon.com/group
This episode is brought to you by the Monetize Your Podcast Mastermind and Retreat. Want to turn your podcast into your business? Join Samantha Riley and Super Joe Pardo for 5 months of online mastermind calls and a retreat in February in Orlando Florida at a mansion as you learn to build the best plan to capture an audience that you can build a business around! Learn more and join us today!
Register today and get 10% off your Indie Pod Con 2020 ticket with offer code: ipp
Episode 41
Podcast: Play in new window | Download | Embed
Subscribe: Google Podcasts | RSS | More