How to avoid podfading with Kyle Bondo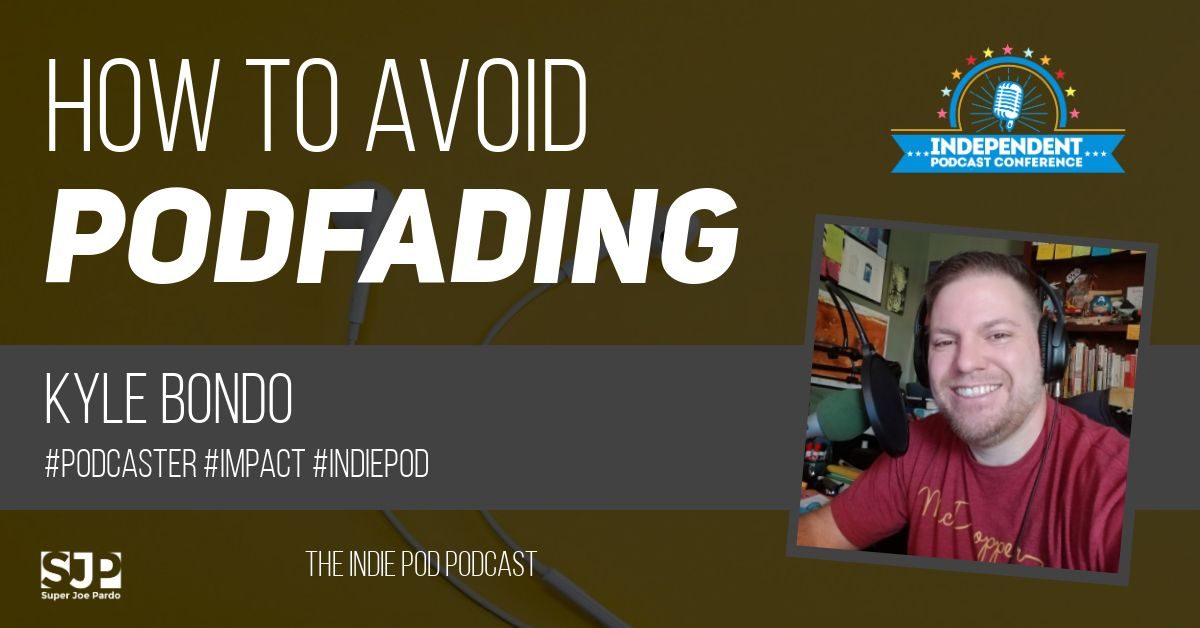 How to avoid podfading
Kyle Bondo is my guest this week on the Indie Pod Podcast and we talk all about podfading and how to avoid it. Kyle has been podcasting for 6 years, and I'm getting close to 6 years myself so between the two of us we talk about the steps we took to decide to podfade. We had such a great time talking podcasting and how to avoid the pitfalls that led us to podfade past shows. Kyle and I equate podfading to TV shows coming to an end and how you don't need to feel bad about it.
Questions Answered This Episode
Tom Tate: My format takes too long to produce. It started when I had one child and now I have three. Should I change my format?
Brent Basham: What if my show sucks and podfading is a good thing?
Nick Goblirsch
Now that I started my own business, I am much more stretched for time, with most of my creative juices going to promoting my business. I'm just trying to find the sweet spot to evolve and stay consistent with the podcast.
and more..
Connect with Kyle Bondo
Come hang out with us in Philly on November 17, 2019 12-3PM! RSVP Spots Are Limited
Join our facebook group: IndiePodCon.com/group
Register today and get 10% off your Indie Pod Con 2020 ticket with offer code: ipp
Episode 42
Podcast: Play in new window | Download | Embed
Subscribe: Google Podcasts | RSS | More