How to be engaging with your podcast with Mathew Passy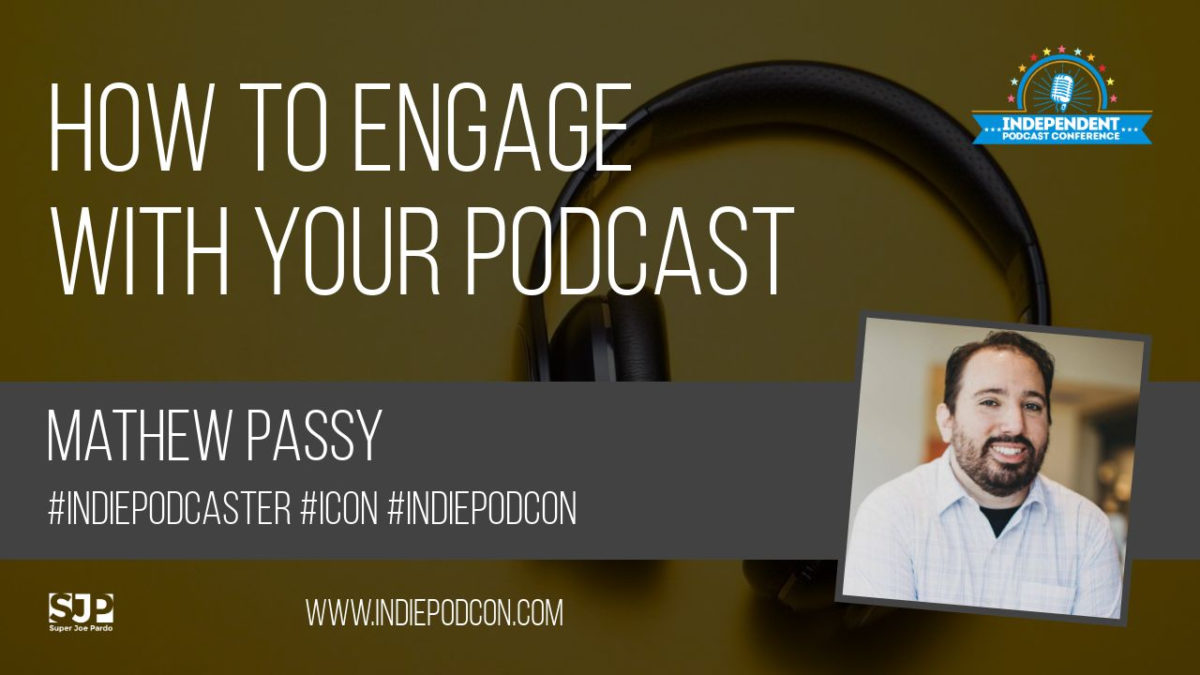 How to be engaging with your podcast with Mathew Passy
It can be tough trying to figure out how to take your podcast and make it feel engaging. I sit down with Mathew Passy to talk about how to be engaging with your podcast even when the topic might seem bland.
Questions Answered
Tim Brien · 14:04 Is there anything out there for government podcasts to make them engaging, community
Lew Austin Hastings · 46:24 I have one: so I have a new blog since the first of the year that will evolve into a podcast. It is all about my music playlist. Can I play videos in my podcast like a "reacts" video
and more..
Connect with Mathew Passy
Connect with Super Joe Pardo
Join our facebook group: IndiePodCon.com/group
Register today and get 10% off your Indie Pod Con 2020 ticket with offer code: ipp
Shop for your favorite podcaster swag: IndiePodCon.com/shop
Episode 50
Podcast: Play in new window | Download | Embed
Subscribe: Google Podcasts | RSS | More