Independent Podcast Conference Family, Coronavirus and You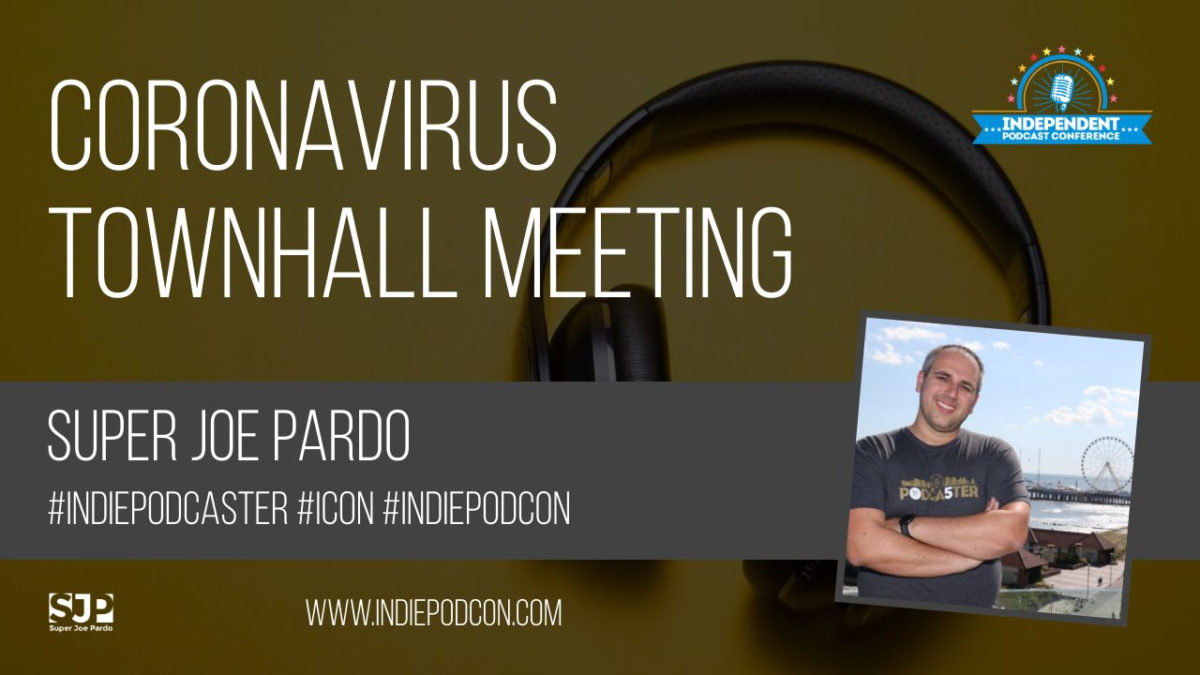 Super Joe Pardo talks with podcasters about the coronavirus and how they are bringing their audience together.
I wanted to take the time to talk with our community and let them know what we are planning to do with the rise of the changing world. In this episode we had several people join in:
Questions Answered
How ICON6 will proceed for September 24-26, 2020.
How other podcasters are bringing their communities together.
and more..
Connect with Super Joe Pardo
Join our facebook group: IndiePodCon.com/group
Register today and get 10% off your Indie Pod Con 2020 ticket with offer code: ipp
Shop for your favorite podcaster swag: IndiePodCon.com/shop
Episode 53
Podcast: Play in new window | Download | Embed
Subscribe: Google Podcasts | RSS | More