Get Over Comparanoia with Larry Roberts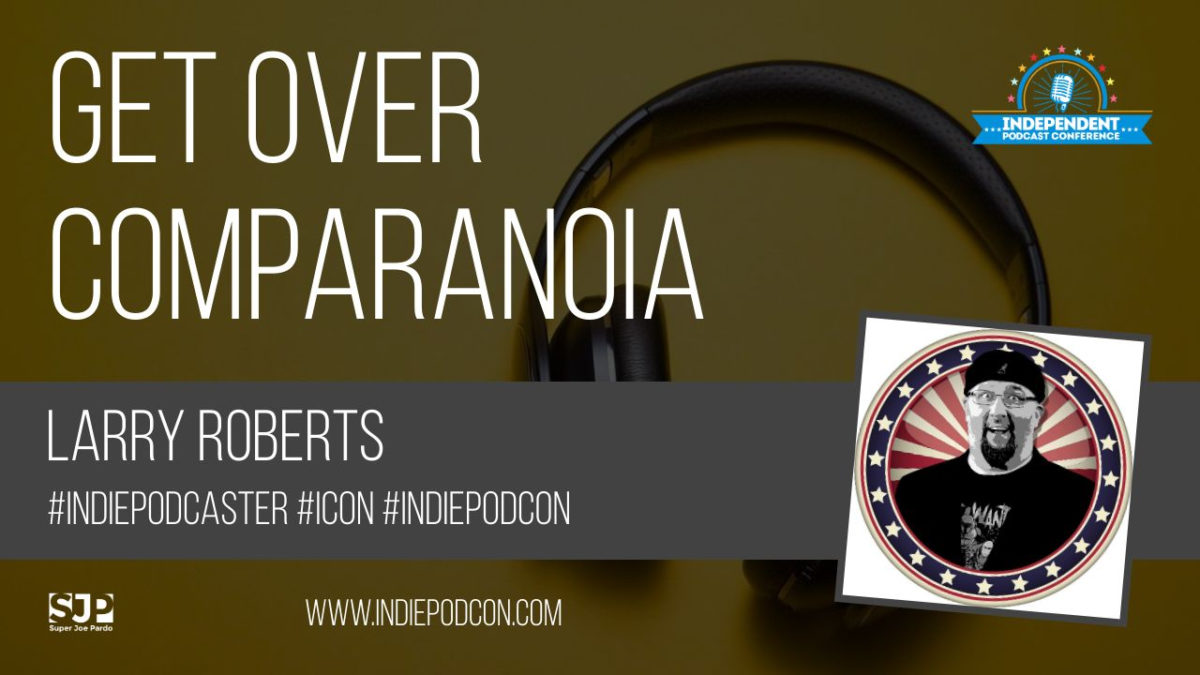 How to get over your comparanoia with Larry Roberts!
Getting over your desire to want to compare yourself to others can be extremely tough. I love the way that Larry outlined the steps of what comparanoia looks like and how to get through it in his talk that he did for the first-ever Virtual Independent Podcast Conference. We dive even deeper into what it looks like and how to get over it in this episode of the Indie Pod Podcast.
Watch Larry Robert's talk at the 2020 Virtual Independent Podcast Conference
Connect with Larry Roberts
Connect with Super Joe Pardo
Join our facebook group: IndiePodCon.com/group
Register today and get 10% off your Indie Pod Con 2020 ticket with offer code: ipp
Shop for your favorite podcaster swag: IndiePodCon.com/shop
Episode
Podcast: Play in new window | Download | Embed
Subscribe: Google Podcasts | RSS | More