Great promotional fails with Clay Groves!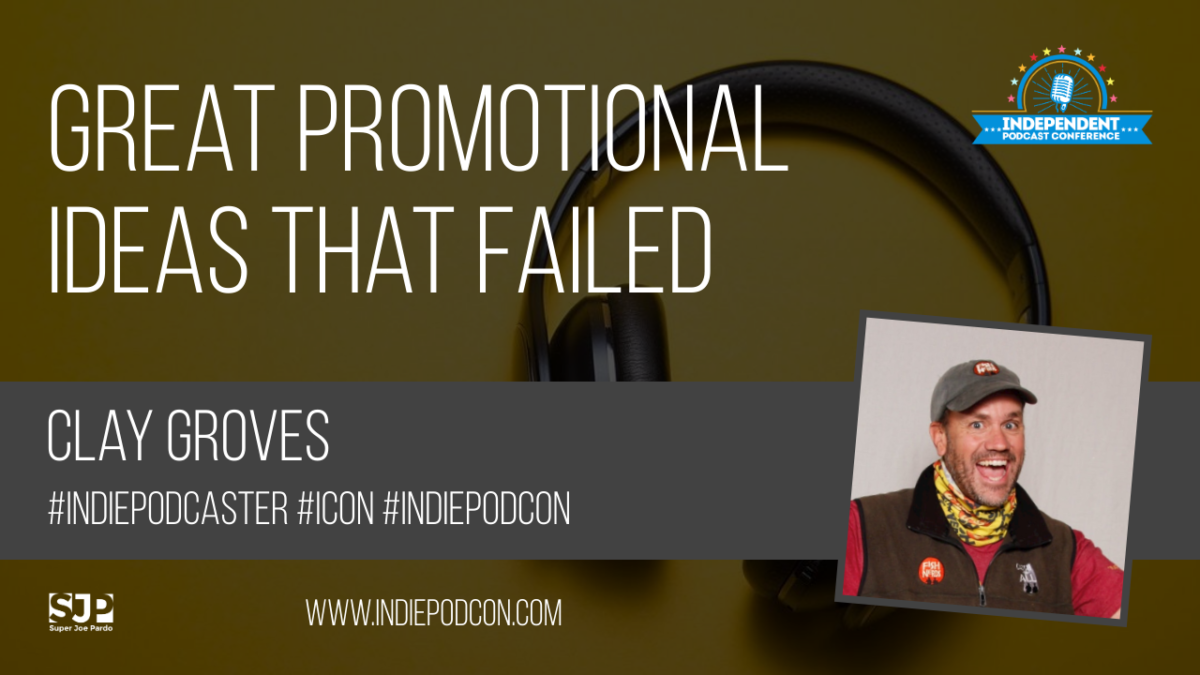 Great promotional ideas that failed with Clay Groves!
Clay Groves and Super Joe Pardo sit down to discuss some of our great promotional fails.
Questions Answered
Anita Sonya · 1:19:35 1 question for Clay. When you are failed, do you try it again or just leave it and do another thing?
and more..
Connect with Clay Groves
Connect with Super Joe Pardo
Join our facebook group: IndiePodCon.com/group
Register today and get 10% off your Indie Pod Con 2020 ticket with offer code: ipp
Shop for your favorite podcaster swag: IndiePodCon.com/shop
Episode 60
Podcast: Play in new window | Download | Embed
Subscribe: Google Podcasts | RSS | More